2016 Coins Honoring The Year Of The Monkey
"It was the monkey, not the Professor, whom Roy attacked …"
– The Adventure of The Creeping Man (CREE)
February 8th was the Chinese New Year and this is the Year of the Monkey.  It's fitting that The Creeping Man  is this month's featured story, so it's time for the dreaded post of monkeys on coins.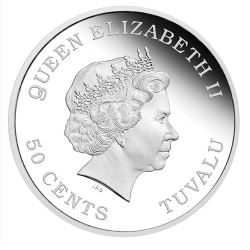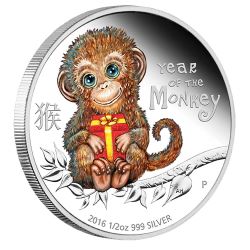 The country of Tuvalu, who seemingly will strike a coin for almost any reason, has produced a half ounce 50 cents coin featuring a colorized design of a cute baby monkey holding a gift box. Mintage, thankfully, is limited to 7,500 coins.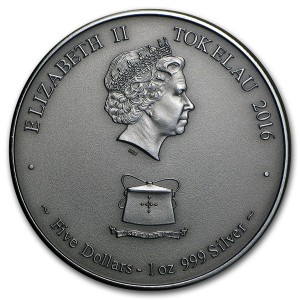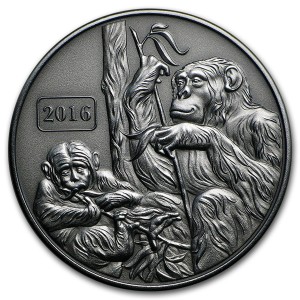 Tokelau, a territory of New Zealand made up of three atolls, has issued a one ounce .999 silver five dollar coin featuring a mother monkey with her son.  Mintage is limited to 50,000 for the proof version, 2,500 coins for the uncirculated version, and 1,000 each for the antiqued (pictured above), colorized (mother monkey and the leaves), and gilded (mother only). There is also a half gram .9999 gold version, with a mintage of 1,500.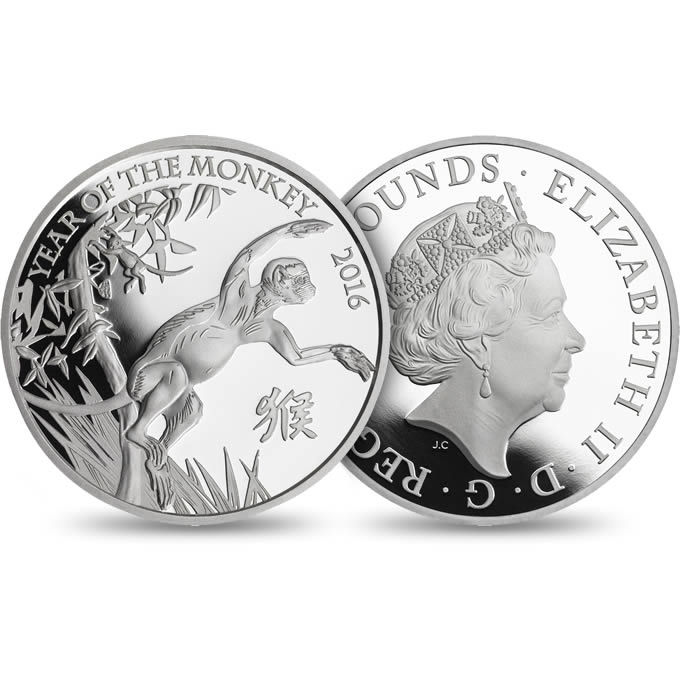 The British Royal Mint has seven different versions, in gold and silver, of their design for the Year of the Monkey.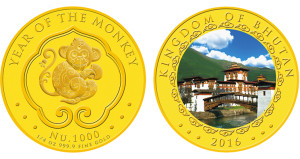 Bhutan, the "happiest place on earth," has commissioned the Singapore Mint to launch an annual Chinese zodiac coin series that promotes a scenic attraction within the country. The Year of the Monkey is the first in the annual series and features three coins: a proof 1-ounce .999 fine silver 500-ngultrum with a mintage of 10,000; a proof 5-ounce .999 fine silver 1,000-ngultrum with a mintage of 1,000; and a proof quarter-ounce .9999 fine gold 1,000-ngultrum (pictured), with a mintage of 2,000.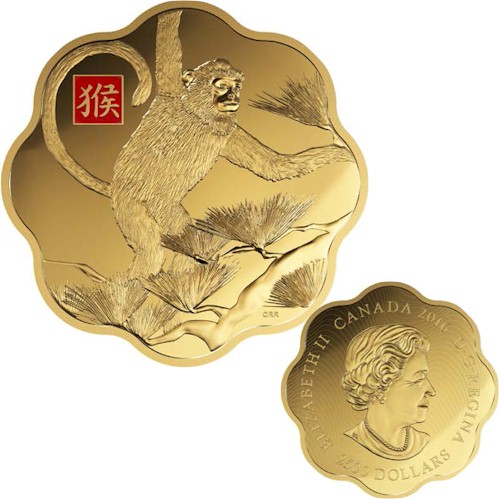 We've saved the best for last. The Royal Canadian Mint has struck a one kilogram pure gold coloured coin for the Year of the Monkey. The scalloped shape coin has a face value of $2,500 and has a mintage of only 10 coins. The cost is $69,000 CAD and operators are standing by for your call. Seriously – they will only take phone orders…
This is only scratching the surface of what is available for 2016. We could do another post about the 2004 Year of the Monkey coins, like Australia's series of silver coins. But, we won't…..