WhoLock Virtual Run To Offer Medal
"… with a loud breathing of a running man."
– The Sign of The Four (SIGN)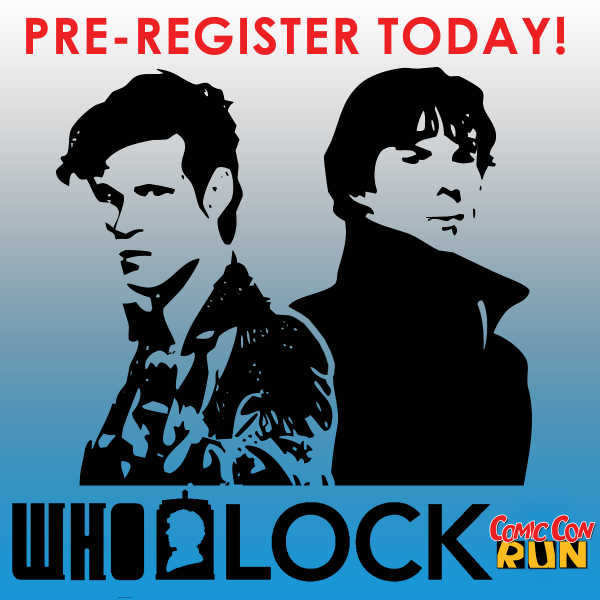 We have news of another virtual run – the WhoLock Comic Con 5k Run – that is offering a Sherlock Holmes themed medal.
You can read more information about the race at their website. Currently, for the discounted pre-registration price of $40 (a $15 savings off regular pricing) you receive a t-shirt and two medals that can be combined into one medal.
Your editor has signed up for this virtual race (after eating some virtual donuts) and will update this site when I receive the medal.
UPDATE 3/8/2016 – See our post Update on the WhoLock Virtual Run Medal