Geese On Coins And Medals
"… a good fat goose …"
– The Adventure of The Blue Carbuncle (BLUE)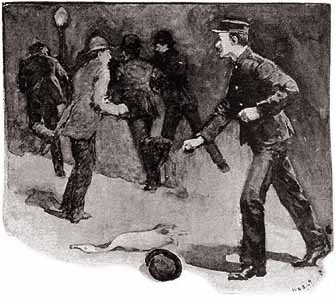 It's time for the dreaded "geese on coins" post for this month's focus on The Blue Carbuncle. As we know, Henry Baker was bringing home a goose when he was attacked and left it behind upon the appearance of Peterson the commissionaire. Peterson brought the goose to Holmes and then brought it home to be prepared, which is when the blue carbuncle was discovered inside the goose. Now, let us take a few minutes to look at a few numismatic items that feature a goose.
We have a silver hemiobol from the town of Eion in the Macedonia area of Greece.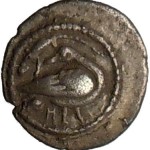 This coin, circa 480 BC, features two geese, facing right, standing side by side, with a fig leave above.
We have a silver diobol, also from Eion, featuring a goose and a lizard. This 13mm coin was struck struck in the years following the Greco-Persian Wars.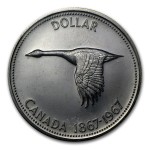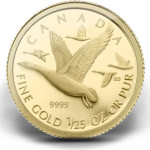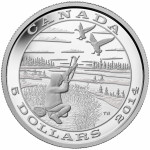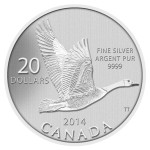 Our neighbors to the north, Canada, have featured a goose or geese several times over the last 50 years. A Canadian goose, flying to the left, was featured on the 1967 dollar commemorating Canada's centennial. The 1/25th ounce gold coin that Canada struck in 2011 features a flock in flight. The 2014 5 dollar coin features a hunter taking aim at a pair of geese.  The 2014 $20 silver bullion coin is reminiscent of the 1967 dollar, albeit with the goose flying right this time.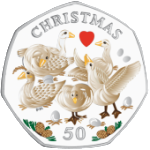 The Pobjoy Mint, who struck the 1994 Gibraltar Sherlock Holmes coins, issued this 50 pence coin for the Isle of Man in 2010.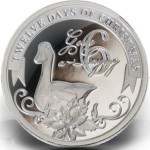 Featuring the "six geese a-laying" from the song The Twelve Days of Christmas, this coin can be found colorized and not colorized.
Also in 2010, the country of Niue also issued a silver $2 dollar coin with a theme of the six geese a-laying.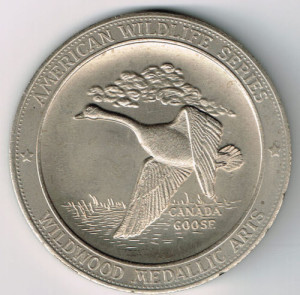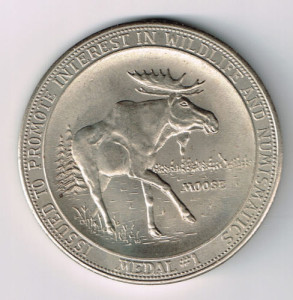 Wildwood Medallic Arts, featured a Canadian Goose on the obverse of the first medal they issued in their American Wildlife Series. This 38mm cupro-nickel medal was issued to promote wildlife and numismatics.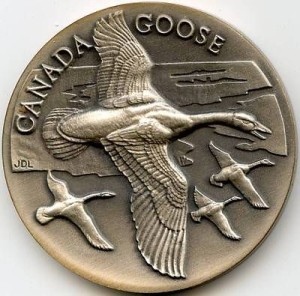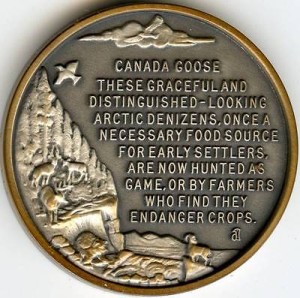 A few months back we discussed the Brigham Young medal that was issued by the Longines Symphonic Society. That same group issued another series entitled "America's Natural Legacy" and commissioned the Wittnauer Precious Metals Guild to strike the medals. This 40mm sterling silver shows a flock of geese in flight.
There are several other modern coins that feature geese, primarily from Canada, that you can find for your collection.