"Has Anything Escaped Me" – Sherlockian News
"In my profession all sorts of odd knowledge comes useful…"
– The Adventure of The Three Garridebs (3GAR)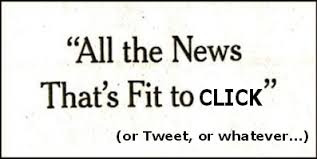 A few quick items for your consideration…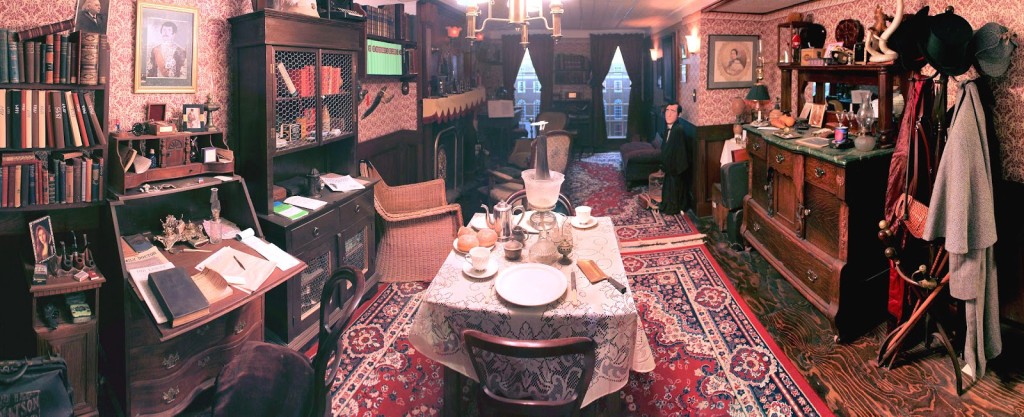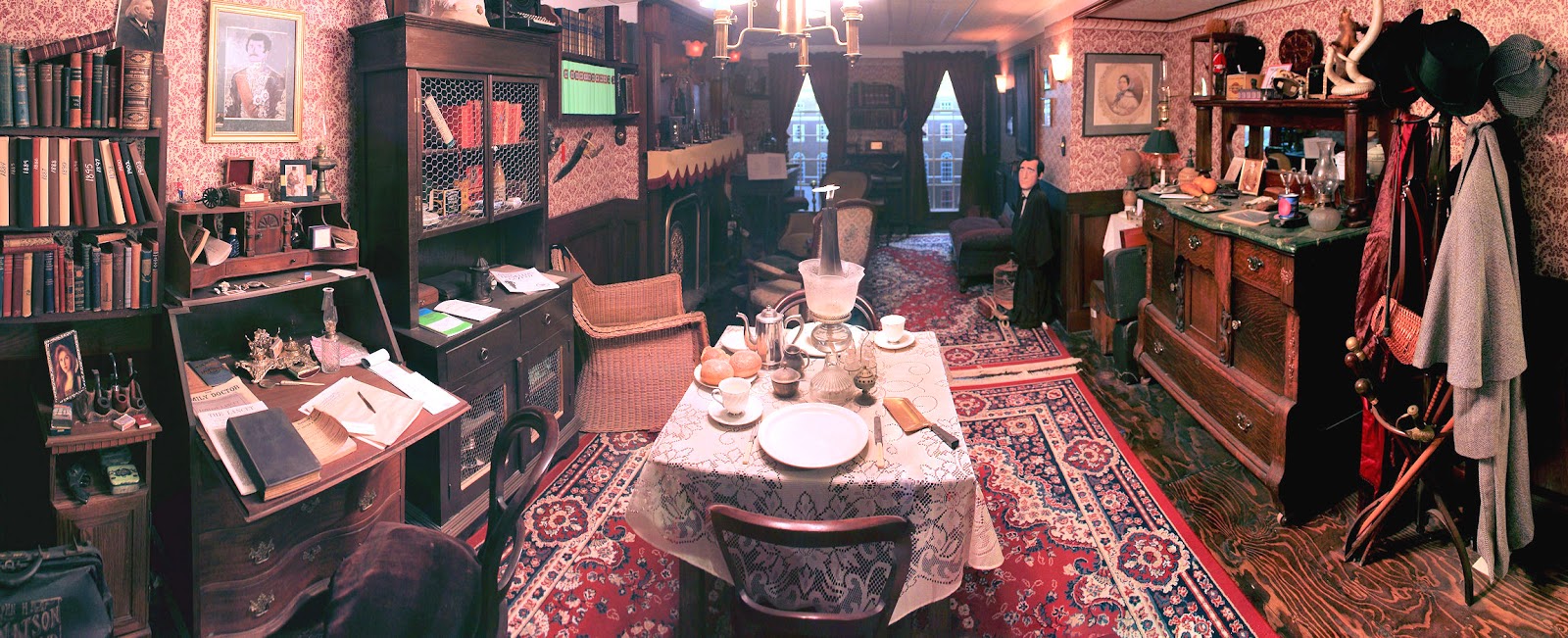 Our Inquisitor, Denny Dobry, created an amazing recreation of the sitting room at 221B Baker Street in the basement of his home. Over the years, many Sherlockians (your Editor included) have had the good fortune to visit and they leave muttering words such as "amazing," "fabulous" and "wow." Denny, and his wife Joann, will be hosting an open house on Saturday, April 9, 2016 and all are welcome. I have this date circled on my calendar and if you are anywhere near Reading, PA, it would be well worth your time to visit and see why Denny's TFG investiture is A Single Large Airy Sitting-Room, Cheerfully Furnished. To get more information or to RSVP, email Denny here.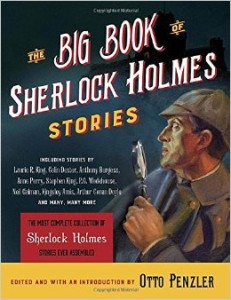 Just released in late October, The Big Book of Sherlock Holmes Stories lives up to its name with 83 different stories (including 2 by Arthur Conan Doyle, himself) and over 800 pages.
I would encourage every Sherlockian, casual to serious, to include this work in their library.  Not every story is a home run, but there is much to like in this collection. I've had this book with me on two recent trips and reading this volume did make the time seemingly fly by.
Generally, I am not a huge fan of pastiches. This volume introduced me to several authors who I have not read before. I now have several authors whose other titles I will try to read.
Those interested in purchasing this book can do so by clicking HERE.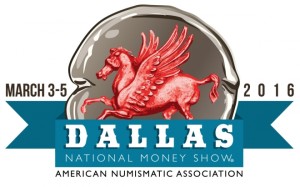 The American Numismatic Association will be holding its National Money Show in Dallas, Texas during March 3-5, 2016. The Fourth Garrideb is currently working on the logistics to have an event during the show. We will keep you posted as the details progress.  We look forward to seeing our friends in the Lone Star state.

We now know that the upcoming special episode of BBC's Sherlock will air on January 1, 2016 (with a rebroadcast on January 10) and has the title of The Abominable Bride. In addition, there will be theatrical showings on January 5 and 6 with added features and bonuses.  A list of participating theaters can be found HERE (available 11/6). The episode should be available January 12 on DVD and Blu-Ray and can be pre-ordered now by clicking HERE.