A Bit More On The Matter Of Money
"… as free as an income of eleven shillings and sixpence a day will permit a man to be."
– A Study In Scarlet (STUD)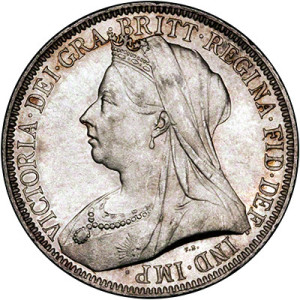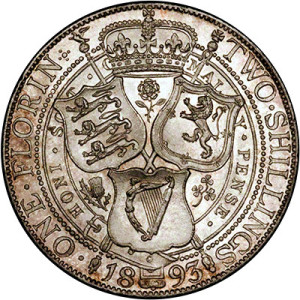 Our Sherlockian friend, Len Haffenden, kindly took the time to comment on the articles which we ran in previous issues of The Sherlockian Times about British monies. Mr. Haffenden, currently a resident of Vancouver, B. C. but who attests to originally having been "born and bred" in London, offered a some welcomed comments on our articles and volunteered, much to our delight and edification, some additional information. First, Mr. Haffenden told us about a 1/8 of a penny copper coin which was discontinued about the time Queen Victoria was born. We had not known about this coin previously. He also pointed out our error in referring to "thruh-pence" as though it were the name of a coin. We are informed that "thruh-pence" could be assembled by three copper pence, a combination of pennies, halfpennies and/or farthings, or it simply could be the stated price of an item. We are informed that the coin would have been properly referred to as a "throup-knee bit" (the same, we presume, as the "threepenny bit" to which we referred in our spring-summer '94 edition) which Mr. Haffenden described as being" a multi-sided coin, not copper and not silver, sort of greeny yellow thing … Rolls Royce salesmen used to place one of these upright on edge on the radiator cap while the engine was idling."
Mr. Haffenden also called our attention to "the Groat," which he says was discontinued when he was a boy, as the silver coin bearing the smallest monetary value i.e., four pence; it was physically a little smaller than a US dime.
We also apparently neglected to identify the two shilling coin properly as "a Florin", or to distinguish between a value of "two and six" (two shillings plus sixpence) and the coin of that value, the "half crown," or to five shilling coin as being also referred to as a "crown." There was, also, a gold coin worth 10 shillings called a "half sovereign." One thing we did know, but failed to make clear, was that the one pound gold coin was called a "sovereign" whereas the slang expression "quid" referred to the one pound bank note. Mr. Haffenden made the droll observation that, "Modem British currency is comparatively dull compared to the variety offered during the time of Sherlock Holmes." We agree. All that regular, conformist decimal stuff has no character at all! Len did; agree with us in our estimation that Dr. Watson could have lived pretty well on his eleven shilling and six pence per day army pension. Maybe he didn't even need a roommate at all! Fortunately for us, though, Dr. Watson thought he needed to share lodging expenses with someone and the rest is history.
We are always happy to learn new things; we apologize for our errors and omissions but what can you expect of primitive colonials? Our thanks to Len Haffenden for his contributions. Lenis a member of The Stormy Petrels of British Columbia and the distinguished editor of its most interesting newsletter, The Petrel Flyer.
This post was originally published in the The Sherlockian Times and was later reprinted in The Formidable Scrap-Book of Baker Street, edited by Carolyn & Joel Senter.