Answers To The Inquisition: The Speckled Band
"… I can read it from his soothing answers …"
– The Adventure of The Speckled Band (SPEC)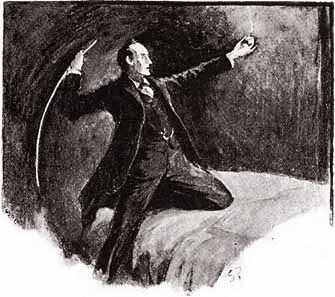 We are at the end of July and it is time for our Inquisitor, Denny Dobry, to provide us the answers to this month's quiz – each monthly quiz is on the featured story of the month and this month was The Adventure of The Speckled Band. We now present the ANSWERS after the question in BOLD text. Page numbers, after the answers, refer to Doubleday's Complete Sherlock Holmes.
1. What do Mrs. Hudson and Dr. Watson have in common in this story? Both have been 'Knocked-up.' (Makes you wonder who the father might be??) (Page 258)
2. What was Helen Stoner shot with? Premature gray hair. (Page 258)
3. How many years older was Helen than her sister Julia? Zero years- They were twins. (Page 260)
4. Name two people whose deaths were caused by Grimesby Roylott? His native butler (Page 260) and Julia Stoner. (Page 273)
5. Name four 'pets' mentioned in the story. (PUN alert!) Cheetah and Baboon (Page 260); a Swamp Adder (Page 272); and a paraPET (Page 260)
6. What 'mere pittance' would Roylett have to live on if both of his stepdaughters had gotten married? £250 (£750 minus £250 for each step daughter). (Page 265)
7. What two items does Holmes deem essential to have for his trip to Stoke Moran? Watson's revolver and a toothbrush. (Page 265)
8. How did the mother of Helen and Julia die? She was killed in a railway accident near Crewe. (Page 260)
9. Who was the maker of the carpet in Julia Stoner's bedroom? Wilton. (Page 267)
10. How many splatters of mud did Holmes observe on the right sleeve of Helen Stoner's jacket? None. There were 7 splatters on her left sleeve. (Page 259)
So, how did you do on the quiz?
Next month, our quiz will be on The Adventure of The Dancing Men.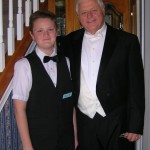 Our Inquisitor, Denny Dobry, is the Quiz Master for the John H Watson Society and the Gasogene of the White Rose Irregulars of York. If you are ever in the Reading, PA area, you should check out his recreation of the sitting room at 221B Baker Street. You can learn more about his sitting room by clicking here.