The Inquisition: The Speckled Band
"The events in question occurred in the early days of my association with Holmes …"
– The Adventure of The Speckled Band (SPEC)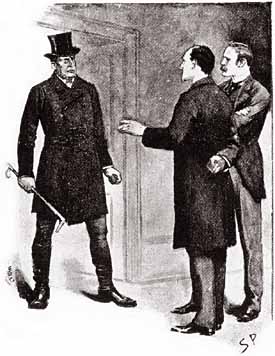 July is here and that means it is time for our Inquisitor, Denny Dobry's dastardly quiz – each monthly quiz is on the featured story of the month and this month is The Adventure of The Speckled Band.
As we introduced last month, the first person who contacts the Inquisitor with the most correct answers, will receive a small prize.  Details after the 10 questions. Congratulations to last month's winner, James O'Leary, the 28th Garrideb, who correctly answered all of the questions.
1. What do Mrs. Hudson and Dr. Watson have in common in this story?
2. What was Helen Stoner shot with?
3. How many years older was Helen than her sister Julia?
4. Name two people whose deaths were caused by Grimesby Roylott?
5. Name four 'pets' mentioned in the story. (PUN alert!)
6. What 'mere pittance' would Roylett have to live on if both of his stepdaughters had gotten married?
7. What two items does Holmes deem essential to have for his trip to Stoke Moran?
8. How did the mother of Helen and Julia die?
9. Who was the maker of the carpet in Julia Stoner's bedroom?
10. How many splatters of mud did Holmes observe on the right sleeve of Helen Stoner's jacket?
There are a total of 15 possible answers to the 10 questions.  Send your answers (by July 24) to Denny by clicking here.  The first person with the most correct answers will receive a small prize.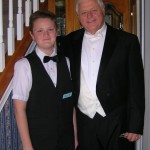 Our Inquisitor, Denny Dobry, is the Quiz Master for the John H Watson Society and the Gasogene of the White Rose Irregulars of York. If you are ever in the Reading, PA area, you should check out his recreation of the sitting room at 221B Baker Street. You can learn more about his sitting room by clicking here.