Basil Rathbone Check From The William Morris Agency
"And now, your Grace, I'll trouble you for that cheque."
– The Adventure of the Priory School (PRIO)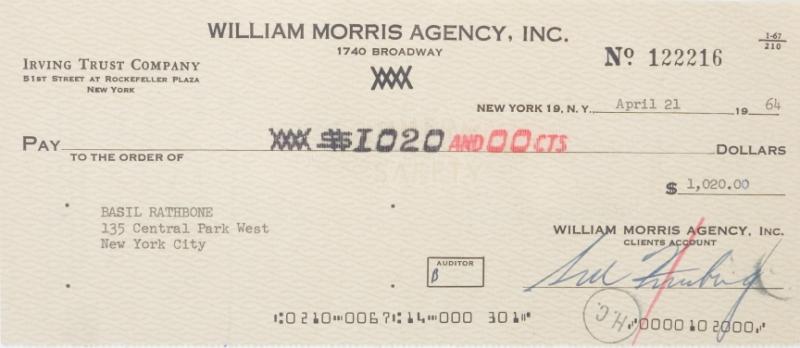 Check collecting is another aspect of numismatics for a few collectors.  For Sherlockians, this field allows us to find checks from banks mentioned in stories from the Canon or from actors and actresses from the various dramatic productions to feature the Master.
Julien's Auctions is noted for their entertainment memorabilia and in their Summer Sale 2009 (#62609) 06/26/2009 featured lot 157, which read:
William Morris Agency check written to Basil Rathbone in the amount of $1,020.00 on April 21, 1964, check number 122216, endorsed on the back of check, "For deposit in my account only Basil Rathbone." Rathbone is best known for his portrayal of Sherlock Holmes, villainous characters, and his elaborate parties. 4 by 8 1/2 inches.
Pre-Sale estimate for this lot was $200-400 and the lot sold for $76.20.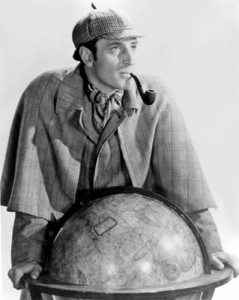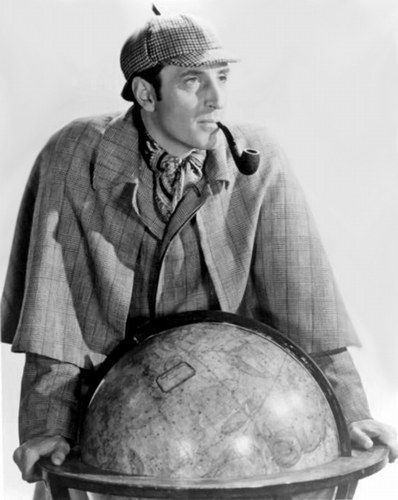 For many, your author included, Basil Rathbone is the visualization of Sherlock Holmes. Rathbone played Holmes in two films for 20th Century Fox and 12 films for Universal studios.  He would also portray Holmes in The New Adventures of Sherlock Holmes on the radio from 1939 through 1946.
As the lot description mentions, Rathbone was known for playing villains, in such movies as The Adventures of Robin Hood and The Mark of Zorro. Rathbone also was known for his roles in horror films, such as Tower of London and Son of Frankenstein.
Rathbone's wife, Ouida, was known for throwing elaborate Hollywood parties, which sapped the Rathbone's finances.  In the later years of his life, Rathbone would take part in several cheap film thrillers.  At the time of his death, his net worth was $10,000 which equaled his fee for his last role in a Mexican horror film called Autopsy of a Ghost.
The William Morris Agency was an entertainment talent agency founded in 1898 and is now known as WME, after its 2009 merger with the Endeavor Talent Agency.