The French Legion of Honour
"…an exploit which won for Holmes an autograph letter of thanks from the French President and the Order of the Legion of Honour."
– The Adventure of The Golden Prince-Nez (GOLD)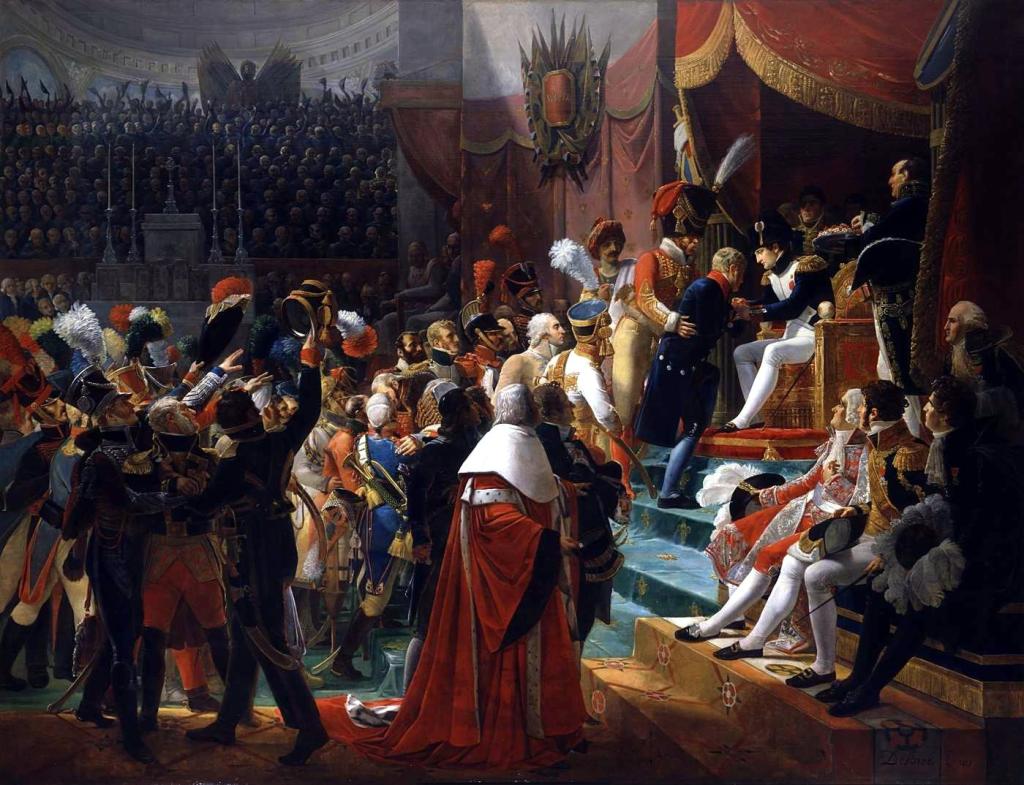 Early in the opening of The Golden Prince-Nez, Watson briefly mentions the undocumented 1894 case of Huret, the Boulevard Assassin, and how it earned Holmes his French Legion of Honour. We also have references to the Legion of Honour in the first of Doyle's Brigadier Gerard series – How the General Got His Medal.
Some background on the Legion of Honour….
Established by Napoleon Bonaparte in 1802, the order is France's highest decoration and divided into five separate class degrees.  It is estimated that over one million orders have been presented since the awards inception.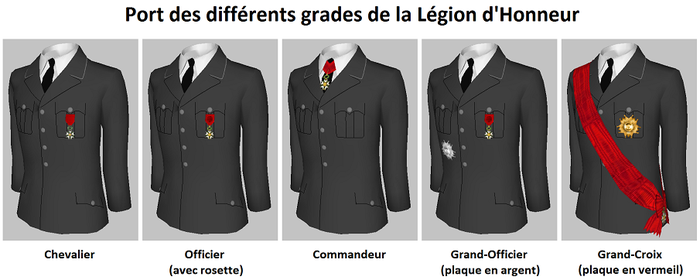 Over the course of the various monarchies, empires and republics of France, the order has undergone a few modifications with the changes in government.  This article will only deal with the periods of Napoleon's empire (when General Gerard earned his order) and the Third Republic (when Holmes earned his order).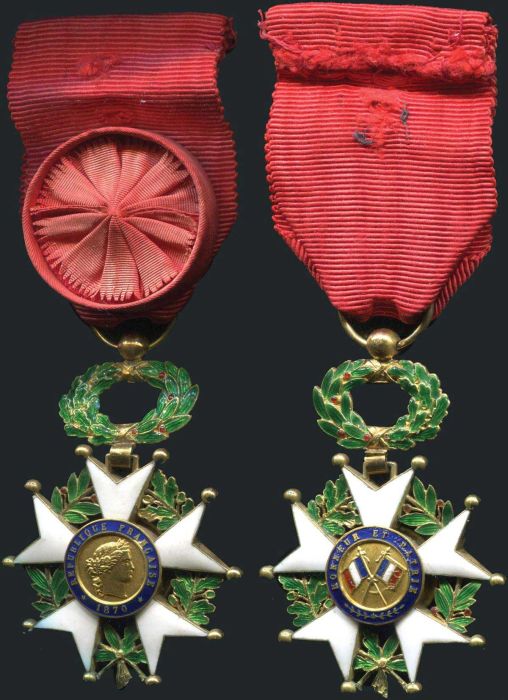 Above, we have the Legion of Honour of France's Third Republic for the Officer division. This order is identical to the lower Chevalier division, with the exception of the rosette on the ribbon. Holmes, most likely, would have been honored as a Chevalier.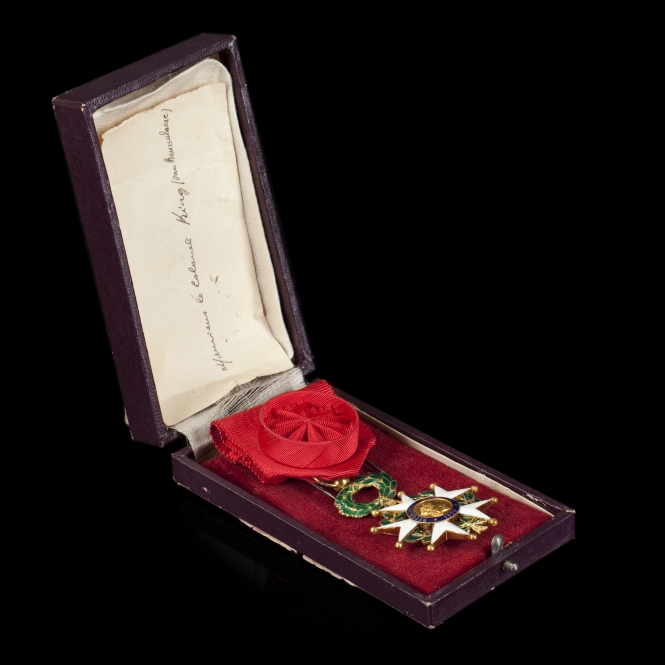 Holmes would have received his order in a presentation case and would have also received a certificate.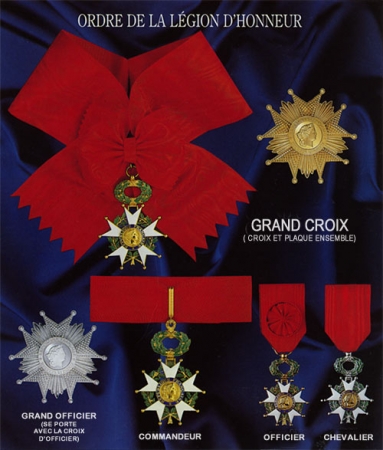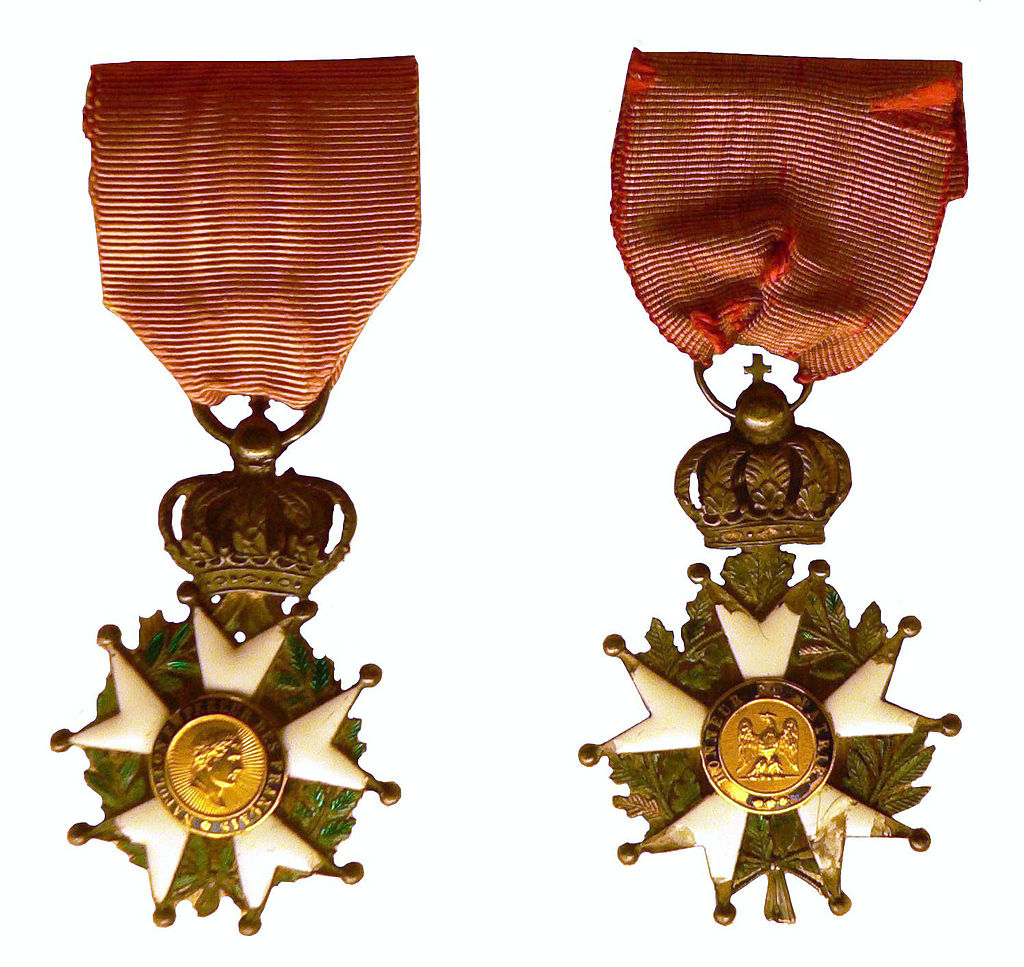 The above order, issued during the later years of Napoleon's reign, is the style that would have been awarded to Brigadier Gerard.  Notice the differences of this version from the later Third Republic version – A crown instead of a laurel wreath, Napoleon's profile, and the Imperial eagle rather than the French flags.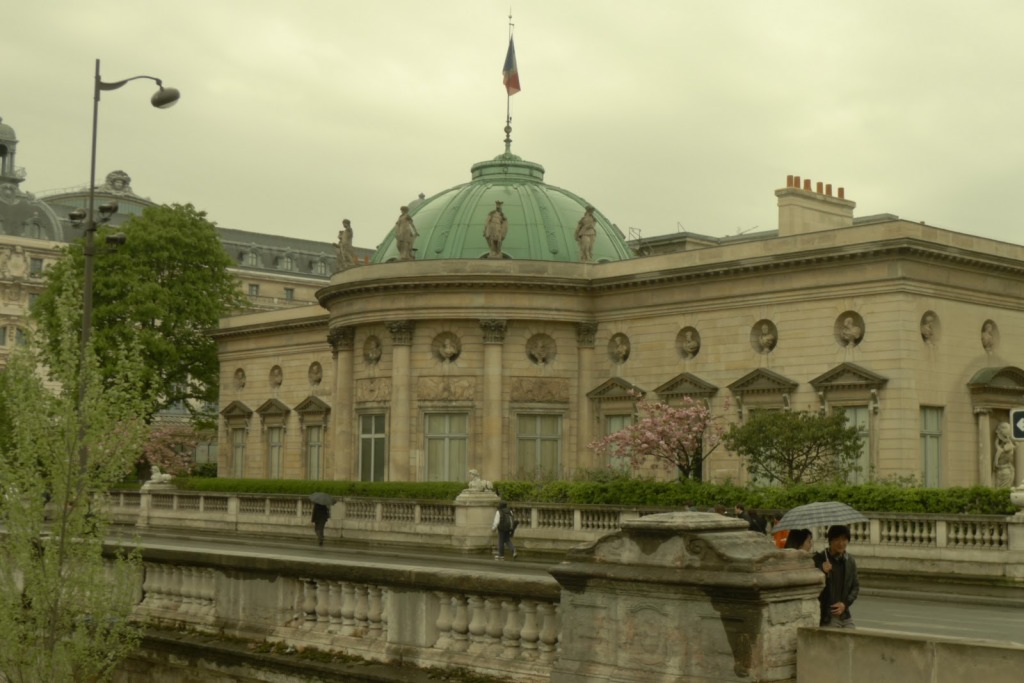 More information about the Legion of Honour can be obtained at the National Museum of the Legion of Honour and the Orders of Knighthood in Paris or by visiting their website.