Sherlock Holmes & Professor Moriarty Featured on 2011 Tuvalu Dollar Coin
'You have probably never heard of Professor Moriarty?'
– The Adventure of The Final Problem (FINA)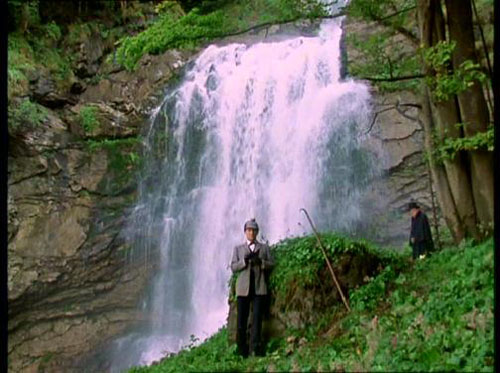 In 2011, the Pacific nation of Tuvalu issued a 5 coin set featuring "Heroes and Villains" of literature.  One of those coins featured Sherlock Holmes and Professor Moriarty.  If the country of Tuvalu sounds familiar to you, you might recall it from our post on their 2014 Gloria Scott and Sherlock Holmes coin.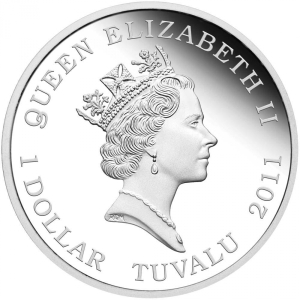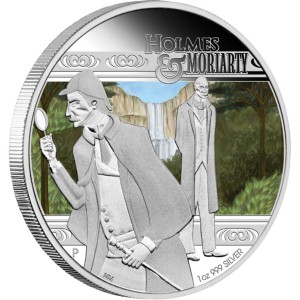 OBVERSE: QUEEN ELIZABETH II / (bust of Queen Elizabeth facing right) / 1 DOLLAR TUVALU 2011
REVERSE: HOLMES / & MORIARTY / [(Sherlock Holmes facing left, wearing a deerstalker hat & cape, holding a magnifying glass and cane) (full standing figure of Professor Moriarty) over a colorized version of the Reichenbach Falls]
40.60 mm, 1 troy oz. .999 silver, Round, Reeded Edge, 1,500 minted
Sold as part of a 5-coin set in a presentation case and with a Certificate of Authenticity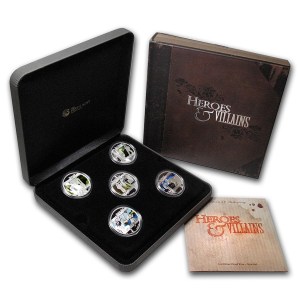 The other duos that appeared in this series include Van Helsing & Dracula, Robin Hood & the Sheriff of Nottingham, Peter Pan & Captain Hook, and Dr. Jekyll & Mr. Hyde.  All coins were struck by the Perth Mint of Western Australia.  You will notice the "P" mintmark on the reverse designs.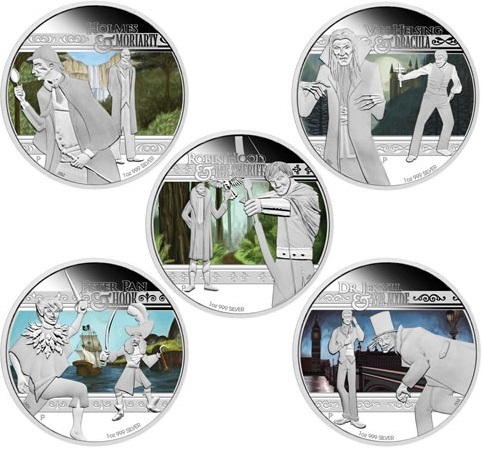 These coins are no longer available from the original distributors, but can be found online for sale fairly easy.
Is anyone else troubled by the fact that it appears that BOTH Holmes and Moriarty appear to have mustaches on this coin?