November HolmeWork Assignment: Sherlock Holmes Granada Studios Tour Token?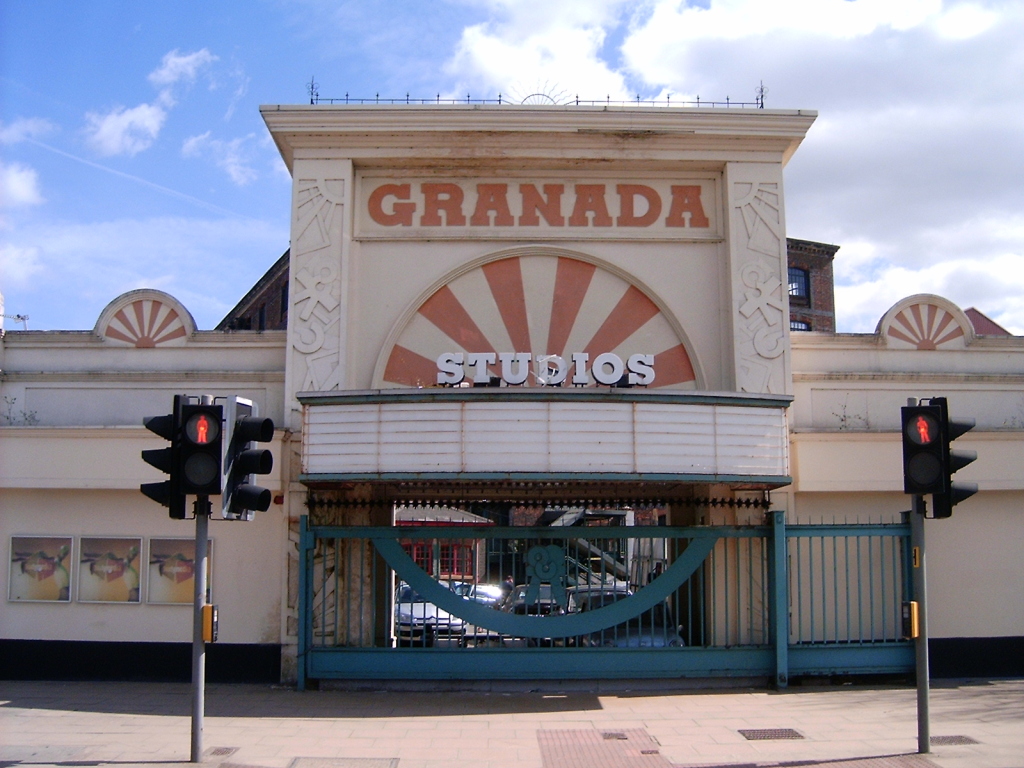 Today would have been actor Jeremy Brett's 81st birthday and that inspires this month's HolmeWork assignment – where we ask for your help in solving a question.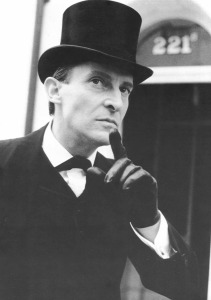 Brett is most remembered for his role of Sherlock Holmes in the 41 episodes of the Granada TV series that originally aired from 1984 through 1994. He would also portray Holmes, with his series co-star Edward Hardwicke, in the London's West End stage production of The Secret of Sherlock Holmes in 1988-89. Brett has been quoted as saying that "Holmes is the hardest part I have ever played – harder than Hamlet or Macbeth…"
After the first two series of the Holmes stories (Adventures and Return) had been filmed, Granada executives had the idea of conducting tours of their studio and lots to increase the company's revenue streams. Initial studies gave estimates of 250,000 visitors the first year.  When the tour launched in July 1988, there would be 600,000 visitors the first month.
The hour-long tour would include a replica of No. 10 Downing Street, the sets of many Granada series including Coronation Street and a bus ride down the Baker Street back-lot. In time, a large warehouse-style building was erected over the Baker Street set, turning it into a indoor set and removed from the tour.
Granada branched out into other ventures in the 1990's and the studio tour began to suffer from management neglect.  In 1999, the tour would be shut down and the following year would see many of the tour features demolished.  The Baker Street set building would be converted into studios for the long-running soap opera, Coronation Street.
Rumors have circulated that there was a Sherlock Holmes themed token that was either part of the admission fee or available for purchase on the tour. I've seen Granada Studio tour tokens for Coronation Street, but not one for Holmes.  Has anyone seen one of these tokens with a Holmes design?
Below, we have a video of the opening credits of the Granada Holmes series that feature the outdoor Baker Street set.
UPDATE 9/11/2015 – See our post November 2014 HolmeWork Assignment – An Update: The Granada Studios Tour Sherlock Holmes Medal