Granada Telecast of The Mazarin Stone
Granada Television aired The Adventures of the Mazarin Stone on April 4, 1994 as part of The Memoirs of Sherlock Holmes series.  This was episode 40 of 41 and was the seventh and final season of the Granada adaptations of the Canon.
This episode is unusual in two different ways.  This is the only episode of the complete Granada series that combines two separate Canon stories – MAZA and 3GAR.  Secondly, Holmes is only seen in the prologue and final scene as actor Jeremy Brett was unavailable due to illness.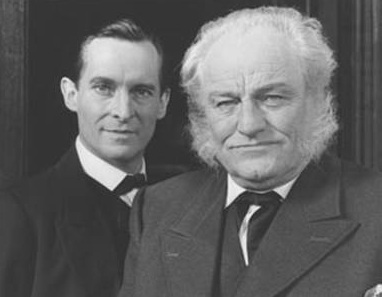 Actor Charles Gray reprised his role as Mycroft Holmes (he had played this role earlier in episode 25 – BRUC) and investigates when the Mazarin Stone is stolen from a museum.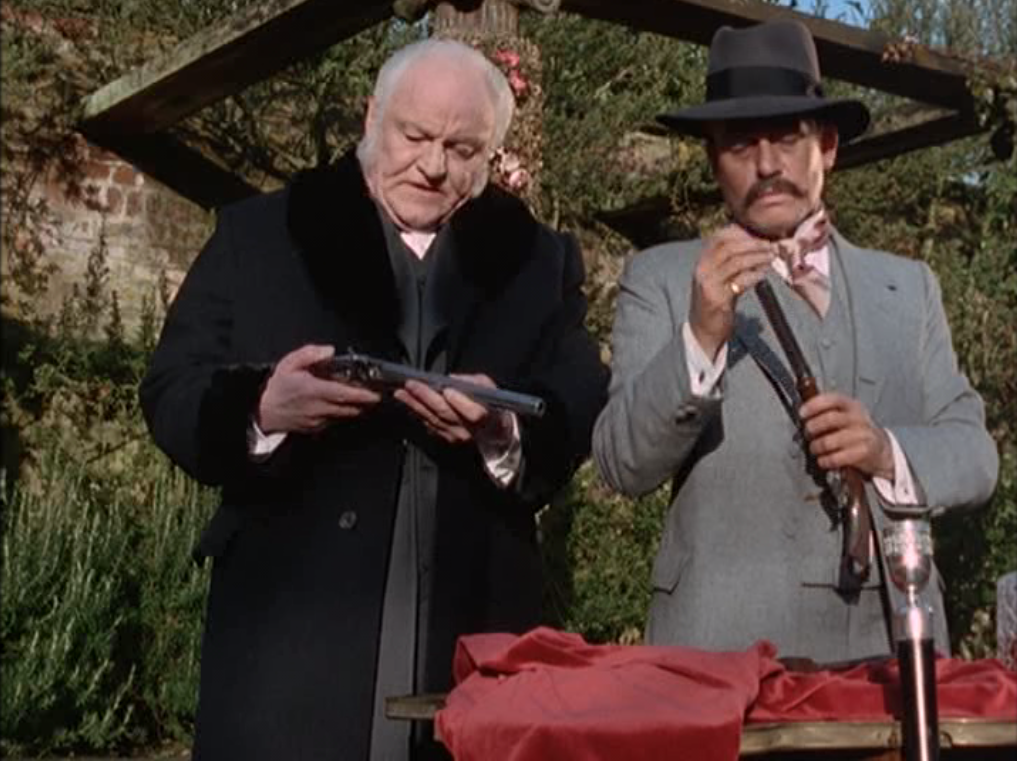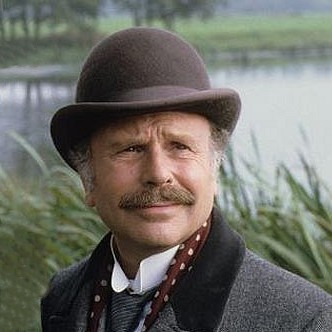 Watson, played by Edward Hardwicke, handles the Garrideb storyline within this episode.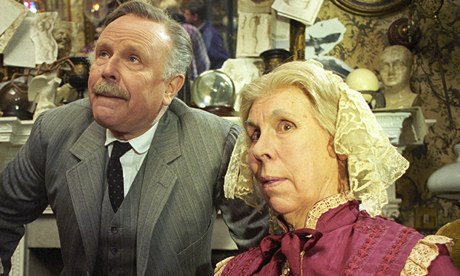 The Fourth Garrideb in no way claims ownership of the rights to this video or the pictures from the Granada Television productions of the Sherlock Holmes stories.  All rights remain with the original copyright owners.