"… something precious, something which he could not bear to part with, had been left behind."
-The Adventure of Wisteria Lodge (WIST)
Pathtags are a single-sided custom metal tag about the size and weight of a U.S. Quarter Dollar coin. These are generally considered to a signature item to be traded with others, often in geocaching or scouting.
As a general rule, pathtags are 23mm in diameter and 2mm thick. They are holed and the reverse carries a serial number that can be logged. They are made from a solid iron base and are plated in a protective colored plating of either silver, gold, copper, or black nickel. They can be ordered in small batches at an economical price.
All of the designs pictured here were found on the Pathtags website and additional information can be found there. All these designs made some reference to Sherlock or Holmes in their description. Each photo is accompanied by the pathtag's name, tag number and date of issue.
In the world of Geocaching, they are mostly regarded as personal signature items/geocaching tokens that geocachers sometimes like to leave behind as trade/signature items in certain caches that they visit.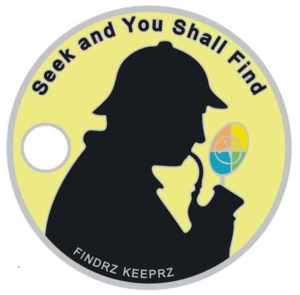 Seek and You Shall Find – #6373, Issued April 25, 2008 by FindrzKeeprz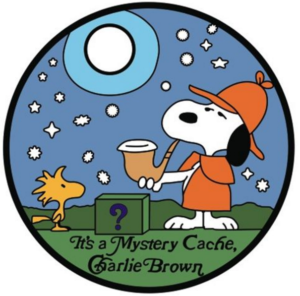 It's a Mystery Cache, Charlie Brown, #16132, Issued February 1, 2011 by LanceR Enterprises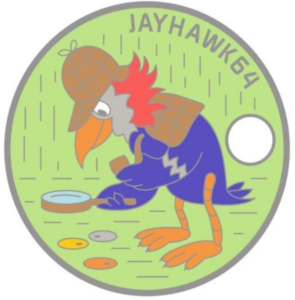 Jayhawk Holmes – #26452, Issued April 1, 2013 by Jayhawk64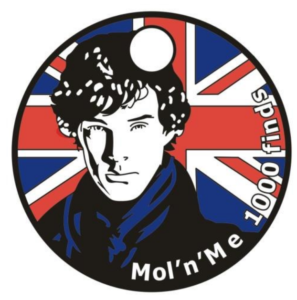 Sherlocked, #32388, 50 Issued July 31, 2014 by Bad Wolf Girl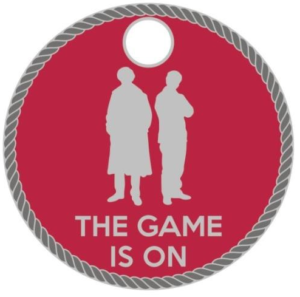 The Game Is On, #33784, Issued by Cache & Dale     
Sherlock's Shadow, #33931, Issued December 15, 2014 by MadameLeota128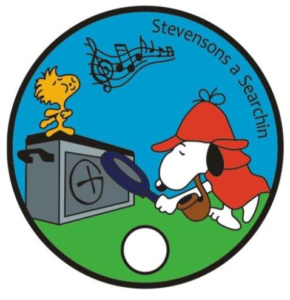 Woodstock & Sherlock Snoopy, #35651, Issued May 12, 2015 by Stevensons a Seachin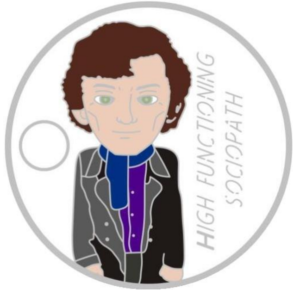 High-Functioning Sociopath, #38419, Issued March 9, 2016 by Cache & Dale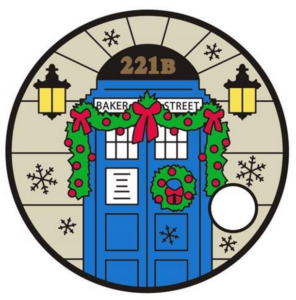 Happy WHO-lidays Sherlock Holmes, #40505, 50 Issued November 10, 2016 by HelloMummy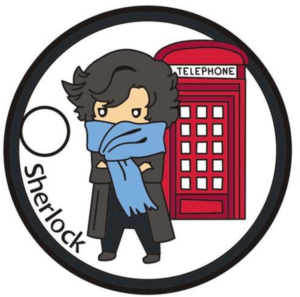 Scarf Lovers – Sherlock Holmes, #41712, Issued May 6, 2017 by HelloMummy
Part of a 3-tag set featuring scarf-wearing Holmes, Dr. Who and Harry Potter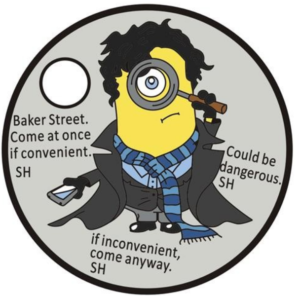 Sherlock Minion, #42868, Issued October 10, 2017 by HelloMummy
Fan Love, #42933, 50 Issued October 21, 2017 by HelloMummy
For more information on these, or any other Pathtag geocoins, check out their website!