"… there were several little changes carried out …"
– The Adventure of the Speckled Band (SPEC)
A United Kingdom collectibles company, CoinCollective, has created a philatelic-numismatic cover with the 2019 Sherlock Holmes 50 pence coin, and several other items that may be of interest to those collectors that want "one of everything."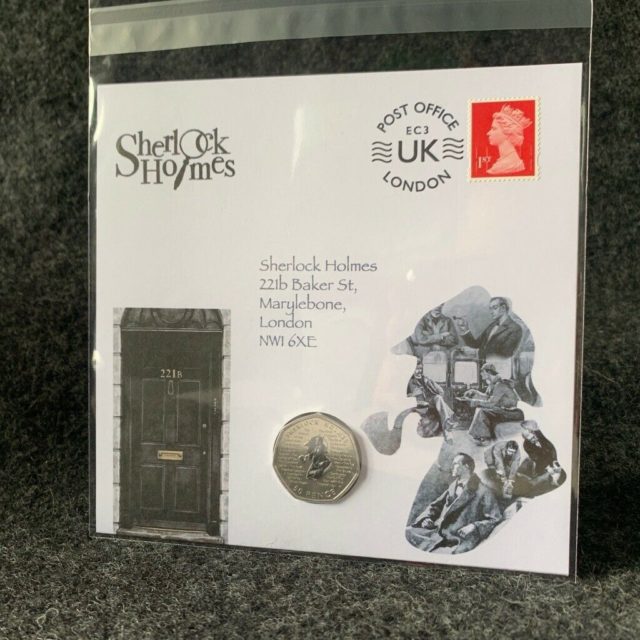 This cover features the front door of 221B Baker Street from the BBC television series Sherlock, as well as a silhoutte of Holmes made up of illustrations by Sidney Paget that appeared in the original stories published in The Strand. The cover is square (150mm by 150mm) and the back features text from The Hound of the Baskerville.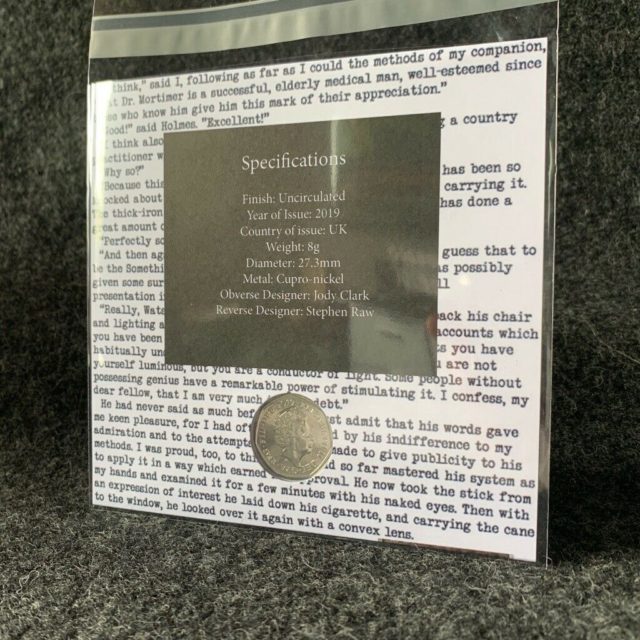 The 50 pence coin is a brilliant uncirculated cupro-nickel example and this picture show the "protective sleeve" that you can store the cover in. I would call it a Ziploc bag. No mention is made of how many will be made. Take a close look at the coin however!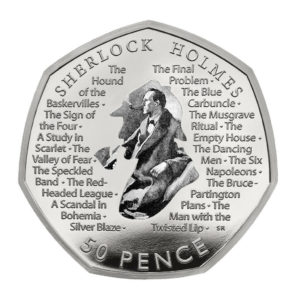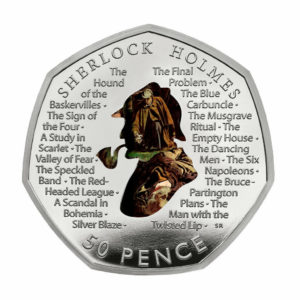 A grey "professional decal" featuring Sidney Paget's illustration of Holmes from The Man with the Twisted Lip has been applied over Stephen Raw's silhoutte of Holmes on the coin in the PNC.
This coin, and another with a color decal can also be purchased individually or in a Perspex Display container that comes with a protective cardboard sleeve with details about the stories and a silhouette of Holmes.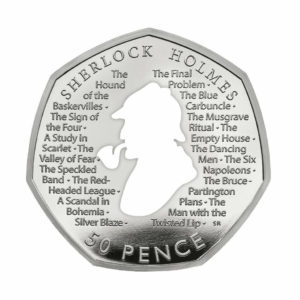 There is a third option, a white decal, that also can be purchased individually. However, there is no option to purchase this variety in a fancy holder.
To date, only the grey decal has been seen in the PNC cover and not the other two decals. Hopefully, it will stay that way. But, who can tell?