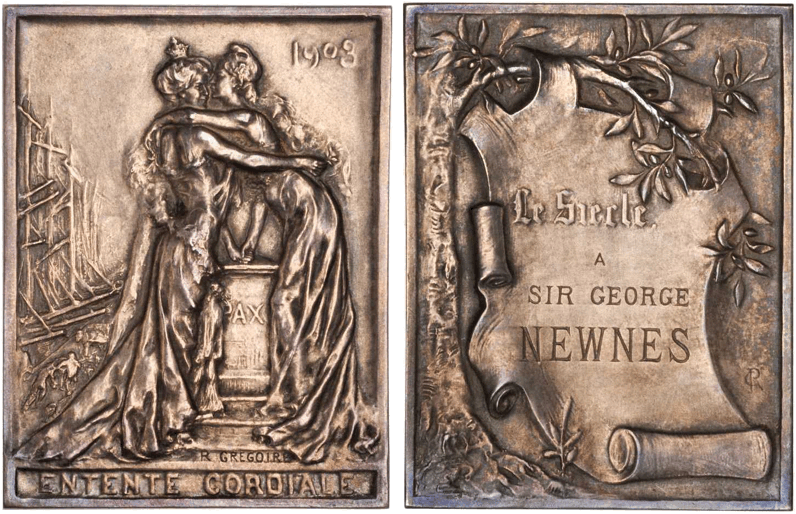 The name of Sir George Newnes should be immediately recognized by students of Arthur Conan Doyle and Sherlock Holmes, but alas this is not the case.  Newnes entered the publishing business in 1881 and in 1891 created The Strand Magazine, which published the bulk of the Sherlock Holmes stories, as well as other of Doyle's works.  For a complete listing of all of Doyle's works published by the firm of George Newnes, Ltd., click here.  Together, Newnes and Doyle would make each other very rich by their partnership of writing and publishing.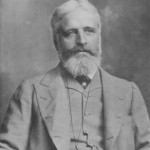 Newnes was elected as a Member of Parliament in 1885, a position he would hold until he was defeated in 1895. Newnes re-entered Parliament in 1900 and would continue in that role until he retired before the 1910 election. Newnes would pass away in June 1910.
Newnes was part of a delegation of approximately 100 MPs and Lords that went to a dinner in Paris on November 29, 1903. The dinner was hosted by the editor of the newspaper, Le Siècle. According to the November 30, 1903 report in The Times, each member of the delegation was presented with this silver medal designed by René Grégoire.
This 47mm by 61mm medal was presented in a green gilt-lettered case and the reverse was engraved with the name of who the medal was presented to.
Grégoire's design is quite striking with the personifications of Britannia and France embracing at the altar of peace.
Thanks to Paul J. Bosco for the picture of this medal.