"… like all special gifts …"
– The Valley of Fear (VALL)
At one time or another, most of us have received prepaid gift cards as presents, either for birthday or holidays or other special occasions. Many retail firms offer up a variety of designs to potential customers, and the British book store chain of Waterstones is no different.
Founded in 1982 as Waterstone's, the firm has grown over the years and has had many different ownership groups since 1993. Since 2012, they have dropped the apostrophe from their name and go by Waterstones. They also operate the London bookselling firms of Foyles and Hatchards.
We are currently aware of three different designs of gift cards issued by Waterstones.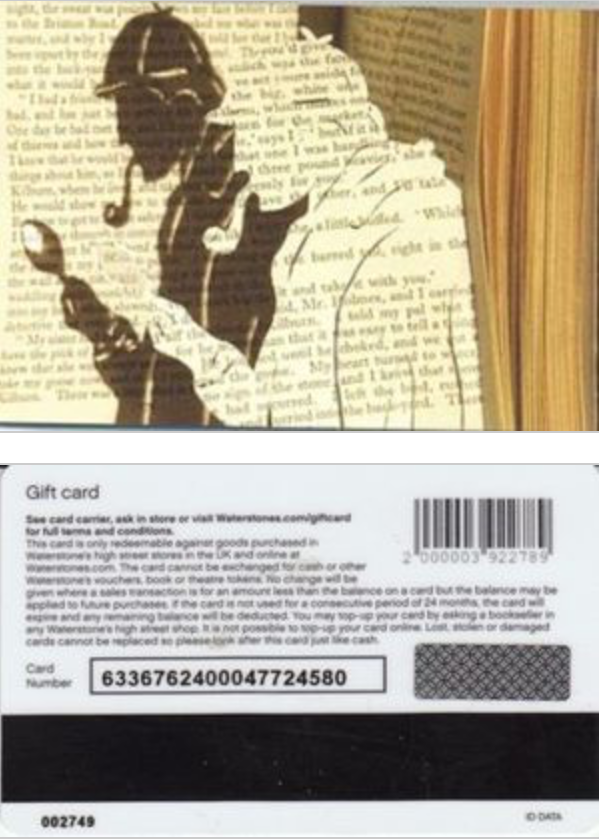 We are making an educated guess as this card being the first design issued of the three. As you notice, there is no corporate branding on the front of the card, while the next two feature corporate logos. It seems logical that a non-logo design would be issued before the ones with a logo. What business would remove their branding from a design in use?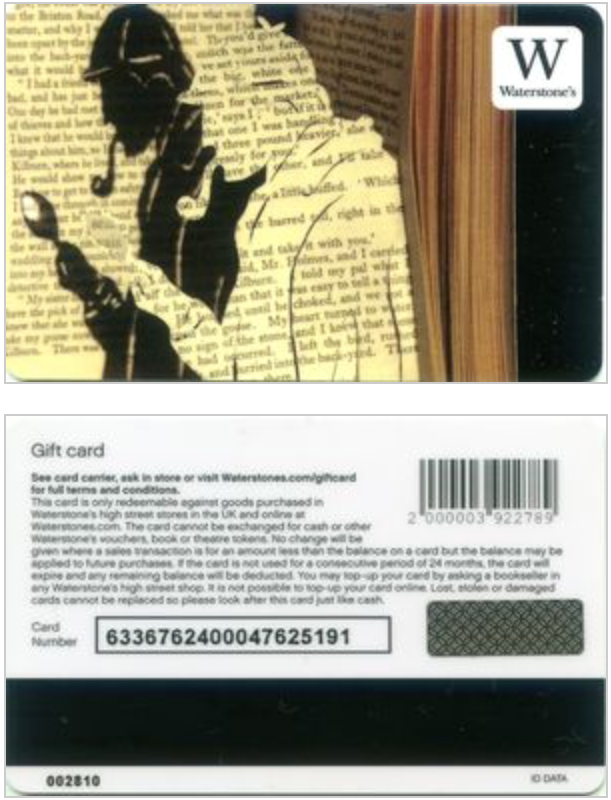 We are theorizing this as their second issue as this one features a corporate logo that was in use until 2010.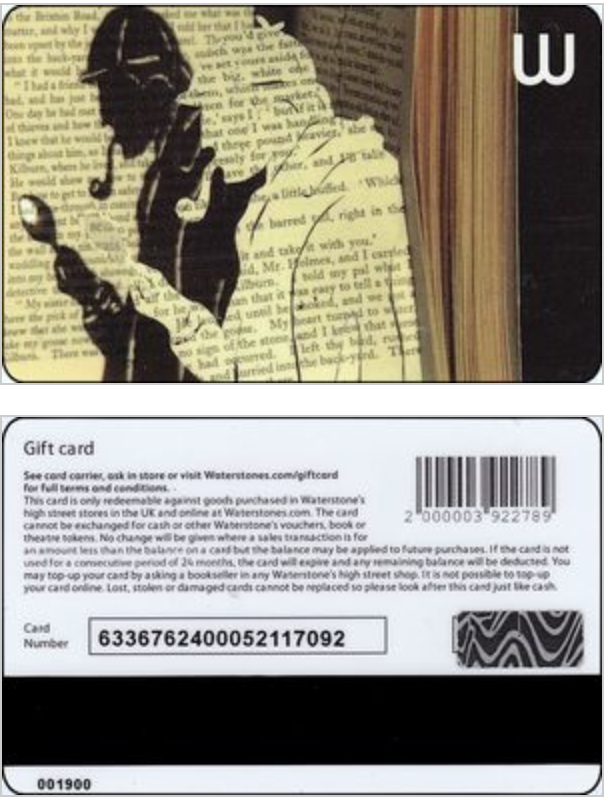 This is the third gift card issued by Waterstone's. The firm switched from the logo with the Baskerville typeface in 2010 to the more modern design that was in use until 2012 when the company rebranded as Waterstones.
Currently, Waterstones offer several different design options for gift cards, but none with a theme of Sherlock Holmes.
It is possible that there our other gift cards out there, and we would welcome hearing about them!