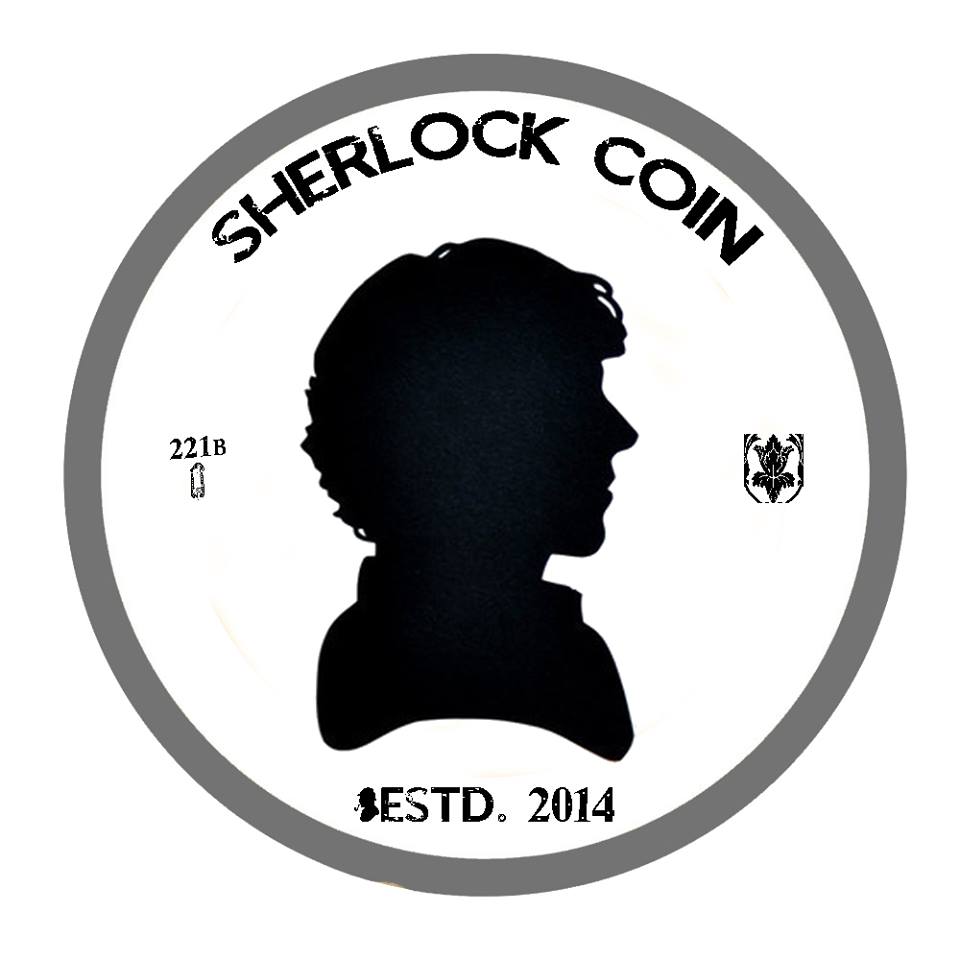 In early 2014, a Sherlock Holmes themed digital currency similar to bitcoin available from companies similar to bitcoin revolution, with a possible 221 coins to be mined.
Crytpo-Currency is an alternative monetary exchange, in a digital format and operates using cryptography to secure the transactions. Two features that are typical in crypto-currency is decentralized control and that transactions are publicly recorded in a ledger. You may have heard of BitCoin, which is a crypto-currency. For those interested in learning more about crypto-currency, you can find more information here. For those that are wanting to learn what they're able to do with the more popular cryptos like bitcoin, have a look here at https://coinsspent.com/ to see which reputable companies are accepting bitcoin payments now. Remember that cryptocurrency value and prices are always changing, so it is important that you keep an eye on any currency that you decide to use. You can use bitcoin.com.au's price statistics to do this or do some research online.
As this is a digital currency / coin, there is no physical coin or banknote similar to the cryptocurrency you would buy from somewhere like SoFi. This post is basically to document this Holmes-themed virtual currency for posterity in the Sherlockian and numismatic circles.
I am not that familiar with how crypto-currencies work and after a few hours of research, that has not changed. I now know how my parents felt when I asked for their assistance with my math homework to learn the metric system back in 7th grade. Most of what follows is from websites and message boards that actively follow crypto-currencies. There are many references in the following material to other websites. If the web address is struck-through in this post, it was no longer active when this post was posted in early 2015.
A message thread on CrytpoCoinTalk was started on February 8, 2014 by Soopy452000, who is listed as the developer of the Sherlock Coin. The initial post is as follows:
SHERLOCKCOIN SHC
Sherlock Holmes, as you may know is the best detective and genius of all time. As a tribute to the great works of Sir Arthur Conan Doyle and to the man himself, Mr Holmes. This coin is solely based on character of Sherlock Holmes and the ingenuity shown whilst solving mysteries, the same ingenuity can be seen in this coin. I am dedicating this coin to all the enthusiasts of Sherlock Holmes, I believe and have faith that this coin will make it through and will be a success, This will be something to hold on to and cherish. (Proof Read , Courtesy of Ratters)
As you probably know by now that the board get's spammed uncontrollably by ALT-Coins releases everyday , some might survive some might not I want SHC to be treasured not at all a pump and dump coin but a coin to cherish the name of Sherlock Holmes and for the enthusiasts to treasure it and if you want to spread it around.
Website http://www.sherlockcoin.org/
Block Explorer / Crawler http://cryptexplorer…in/SherlockCoin
Contact None Available.
SPECIFICATIONS
Scrypt Algo
221 coins Max
221 second block time
Kimoto Gravity Well Implemented (KIMOTO GRAVITY WELL © Courtesy of inventing Dr. Kimoto!)
Difficulty re-target every 10 minutes
30 Confirmations for Mined Blocks
Fast Transaction Confirmations (3 Confirmations)
0.00000010 Block reward for the first 419 blocks
Blocks 420+ are 0.0000221 block reward
Random Block Rewards/Super Blocks! Smiley
Block 212 is a Special Block with More Rewards than the normal block value (0.000221 Coins)
Tx fees are 0.00000001
BONUS BLOCK REWARDS
At Block 2 Reward = 0.000221
At Block 21 Reward = 0.000221
At Block 42 Reward = 0.000221
At Block 122 Reward = 0.00221
At Block 144 Reward = 0.000221
At Block 166 Reward = 0.00221
At Block 188 Reward = 0.000221
At Block 199 Reward = 0.00221
At Block 202 Reward = 0.000221
At Block 212 Reward = 0.000221
At Block 221 Reward = 0.00221
At Block 242 Reward = 0.000221
At Block 284 Reward = 0.00221
At Block 302 Reward = 0.000221
At Block 312 Reward = 0.00221
At Block 322 Reward = 0.000221
Updates to Follow
PREMINE
0.01% (0.221 coins) Premine for Testing/Bounty and Giveaway Purposes.
DOWNLOADS
Windows http://www.mediafire…dows_Wallet.zip
MacOS
Linux http://www.mediafire…inux_Wallet.zip
Source Code https://github.com/s…in/sherlockcoin
Sample sherlockcoin.conf
rpcuser

=

username
rpcpassword

=

password
rpcallowip

=

localhost
rpcport

=

55883


port

=

55884


gen

=

0


server

=

1


addnode

=

seednode1

.

sherlockcoin

.

org
addnode

=

sherlockcoin

.

no

-

ip

.

biz
PORTS
RPC Port: 55883
P2P Port: 55884
POOLS
http://shc.bondni.com/
http://pools.animusgs.co.in/shc
http://shc.altcoinpool.org/
EXCHANGES
https://www.bittrex….ketName=BTC-SHC
https://www.bittrex….ketName=LTC-SHC
https://www.allcrypt.com/market?id=639
https://xnigma.com/markets/view/48
SOCIAL
Twitter https://twitter.com/SherlockCoin
Facebook https://www.facebook.com/sherlock.coin
Reddit http://www.reddit.com/r/SherlockCoin/
SERVICES / OTHER None Available.
The Twitter feed is still recently active with mostly tweets of other crypto-currency accounts being retweeted. The last original tweet by @SherlockCoin was in July 2014. The Facebook page has had no activity since being created.
In reviewing the buying and selling of this virtual coin on the market exchanges, it appears that none have traded since April 2014.
If anyone can add to the conversation on this topic, we welcome your comments!