"I had called upon my friend Sherlock Holmes upon the second morning after Christmas, with the intention of wishing him the compliments of the season."
– The Adventure of the Blue Carbuncle (BLUE)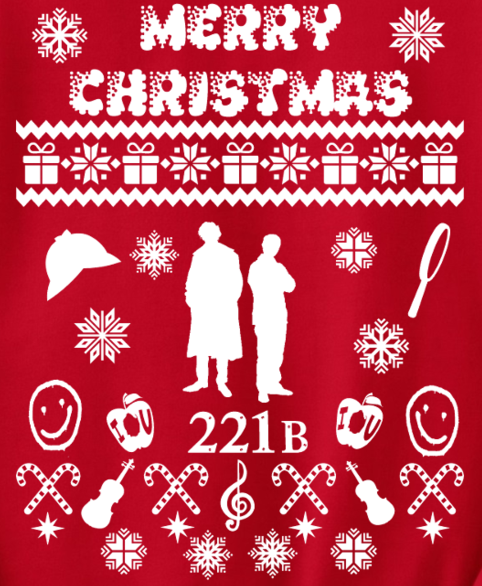 We would like to take this opportunity to wish everyone a very safe and happy holiday season to you and your families. We thank you for your continued support and look forward to what 2018 will bring.
We look forward to seeing many of you in New York for the Sherlock Holmes and Friends weekend of January 10-14. We are issuing a souvenir card for the Baker Street Irregulars annual dinner and the Gaslight Gala.
There will be our Numismatic Friends of Sherlock Holmes dinners in Irving, Texas in March and then Philadelphia in August. Both of these dinners will take place during the American Numismatic Association's National Money Show and World's Fair of Money.
Gregory L. Zentz, the 18th Garrideb, has authored a pastiche The Strange Case of the Fifty Talents that we will publish in the very near future. Later in 2018, we will also publish our first catalog The Numismatic Edgar Allan Poe.
Our story discussions for 2018 will be as follows:
February – The Devil's Foot
March – The Red Circle
April – The Man with the Twisted Lip
May – Shoscombe Old Place
June – The Three Students
July – The Valley of Fear
August – The Mazarin Stone
September – The Abbey Grange
October – The Illustrious Client
November – His Last Bow
Our continuing thanks to Frank Mentzel, Brad Keefauver and Watson's Tin Box for their monthly contributions to our story discussions.
We now have 80 Garridebs within our group, hailing from 25 different states and 5 countries. Texas claims 9 Garridebs, New Jersey has 7 Garridebs and Maryland counts 6 Garridebs!
Thank you again for your continued support and our best wishes for a prosperous 2018 for everyone!