A Sherlock Holmes Cartoon from 1978
" … he planned it with diabolical cleverness."
– The Adventure of The Retired Colourman (RETI)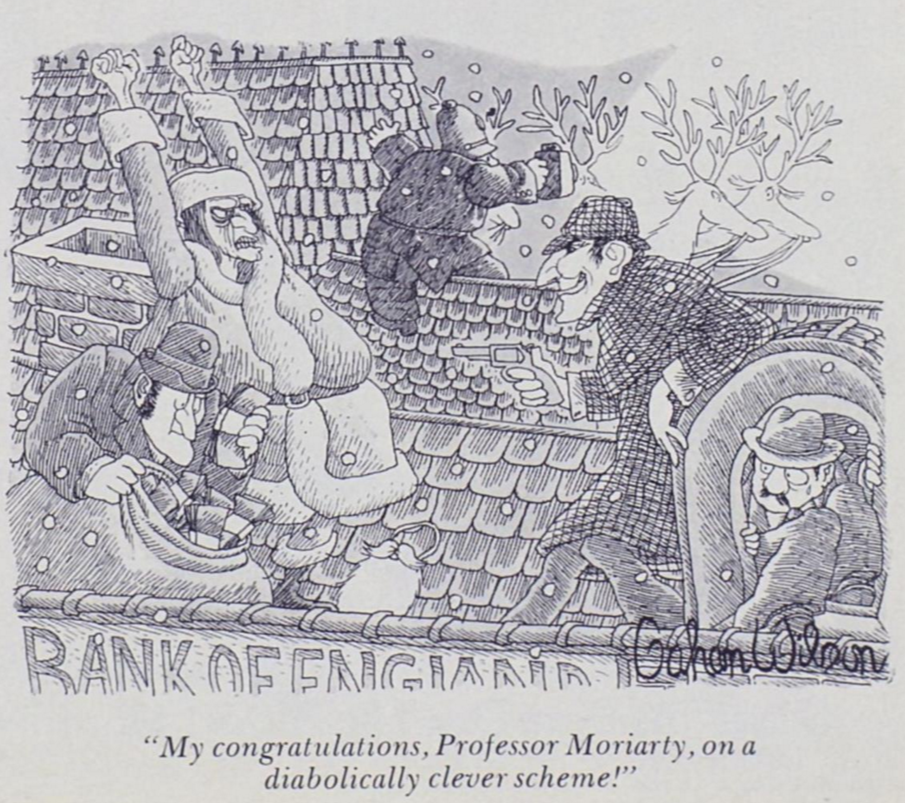 Gahan Wilson is an author, cartoonist and illustrator best known for his horror-fantasy cartoon style. Many of his cartoons have been featured in Playboy, The New Yorker and Collier's over the last 50 years, as well as his own book collections. Among the many awards he has received over the years, in 2005 he was recognized with a Lifetime Achievement from the World Fantasy Awards and the National Cartoonists Society's Milton Caniff Lifetime Achievement Award.
This particular cartoon, showing Holmes thwarting Moriarty's robbing of the Bank of England, first appeared in the January 1978 issue of Playboy.
Thanks to the 28th Garrideb, James C. O'Leary for reminding us about this cartoon.